Data plays an increasingly big part in journalism. It can conjure exclusive stories out of a slab of figures. It lets journalists take full advantage of government policies on open access and freedom of information. It can produce some really nice graphs and maps.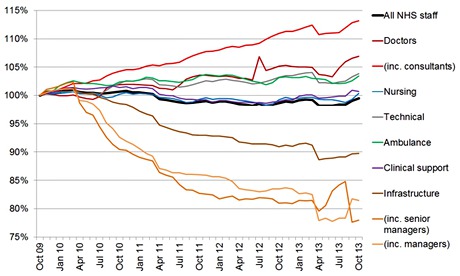 Data journalism training is now part of many post-graduate training courses, such as those run by Paul Bradshaw at Birmingham City University. But for those already in journalism, the National Union of Journalists is hosting a one-day course run by myself, which will provide a practical introduction to using data in journalism, on Monday 22 September at the NUJ's headquarters near King's Cross in London. You don't have to be an NUJ member, but the course is cheaper if you are: £175 for employed NUJ members, £100 for unemployed ones, £200 for those in some affiliated unions and £275 otherwise.
I am planning to make this a very practical data journalism training course, covering its pitfalls as well as its benefits. I will cover how to assess and improve the quality of data; how to combine it, or mash it up, without making a mess; the reality of using the Freedom of Information Act to get material; and how to turn all these numbers into pictures, whether graphs or maps.
I will also talk about the limits of data journalism; I don't believe you can entirely replace talking with calculating.
The course will be largely based on my own experience in using data as a journalist and an analyst, such as on government spending (for the Guardian and for the Register), on using Freedom of Information (in the case of police vehicle tracking cameras for the Guardian, over three years, as well as using hundreds of FOI responses in market research) and on mapping and graphing data (in lots of areas, but recently including changes in the NHS workforce for the Guardian – including the map below – and a comparison of the UK and US budgets for Beacon).
More details on the course here on the NUJ website. To enquire and book, please email [email protected].
This is my first new project since leaving EHI Intelligence recently, with more in the pipeline. To keep up to date with these, follow me @samathieson or subscribe to this blog through the form below.
[subscribe2]